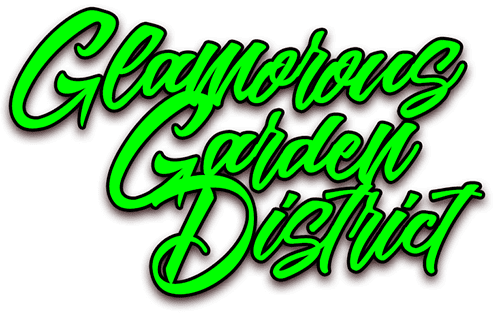 Tours Daily: 10am
Ages 13–64: $37.00 each
Ages 65+: $30.00 each
Kids 6-12: $18.00
5 and under: Free
Set Your Eyes on the Beauty of New Orleans.
New Orleans' Garden District is one of the most picturesque neighborhoods in the nation.
If you're looking to explore outside of the French Quarter area and see how our people live and have lived, this excursion is perfect for you. See the neighborhood's gorgeous mansions and their notable large, opulent lawns.
You'll see residences of Anne Rice, Sandra Bullock, and John Goodman. As well, houses featured in movies such as The Curious Case of Benjamin Button and the Buckner Mansion of American Horror Story fame.
Garden District Tour FAQs:
Check out our longer Garden District FAQ here
How long is the tour? Is it a difficult walk?
The tour is around two hours and the streets are flat. There are a couple of sidewalks ravaged by the roots of the trees, but it's a simple matter to safely circumvent them. Mobility-challenged guests can easily get around.
How do we get there?
Guests can take the Saint Charles streetcar to stop 12, Washington Avenue. They can also take the Magazine bus to Washington Avenue. Finally, an Uber is around $10 – 12.
Is there a bathroom?
At the beginning of our Garden District there is a lovely coffee shop with clean restrooms. Better go then!
Is there anything else to do around there?
The riverside border of the Garden District is Magazine Street. "Magazine" means "store" in French, as in military store, today it means shopping! Boutiques, galleries, restaurants all line up for a lovely, post tour walk. Another fine thing to do would be to take the streetcar and continue up magnificent Saint Charles Avenue past more grand mansions, up to the University area. 
The best Garden District walking tour!
Our guides here at Unique Nola Tours are actual experts in all things New Orleans. We have published authors, local speakers and researchers as leaders on our
Garden District walking tours
. They are passionate about getting the facts right. It's a mystery to us why other companies drone on their inaccuracies and downright made up facts. Why make stuff up, when the realities here are way more weird and interesting than fiction?
We have
oak trees
that are evergreen and pine trees that are not. We have homes that have hosted everyone from Mark Twain to Leonardo DiCaprio to the President of France. The landscaping at some houses rivals royal homes in Europe, The sun rises over the West Bank. Basically our tour is the bomb.
Garden District Walking Tour
Why take a Garden District walking tour?
"Majestic," "elegant," "breath-taking" – these words are how guests describe their experience of the Garden District. "Wow" is a pretty common word as well. And what better way to enjoy it than a tour? You could rent a car, or take a van tour, but that would miss the magical ambience and the effect the original residents wanted to make. A tour of the Garden District puts you right there amidst the sprawling live oak trees, the fragrant magnolias and the resplendent flowering plants. The Garden District predates cars and was meant to be admired on foot.
What to expect
A tour with a local!  Another wonderful thing about the Garden District is the unique feeling there. There is literally no other neighborhood like it, where history, culture and art come together in a lovely symphony. The original folks here were immigrants, new Americans who wanted to celebrate their newfound opportunities. Each house is a statement. In a way, the Garden District is the largest art gallery in the world. A tour should be intimate. We do not send out large groups and do not yell out random facts. You should expect your tour to be urbane, informative and fascinating. After a couple of days of partying in the raucous French Quarter, a Garden District walking tour is a welcome respite, a noble escape.  Here's some more info on what to expect on the tour. 
Garden District history primer
In the early days the Garden District was just a bunch of sugar fields. We were French and Spanish when all of a sudden the worst thing in the world happened: Napoleon sold us to the Americans! Mon Dieu! All of a sudden, these rough and tumble, buckskin wearing dudes came down the river and it was instant dislike on both sides.
Then a funny thing happened – everybody got rich! This gentleman figured out a way to granulate sugar for the first time on American soil. What's good about that? Granulated sugar never goes bad, you can send it to Australia and it will make it. 
The Americans didn't want to live downtown with the Frenchies, so they bought an enormous plantation from a rich old family. They placed a cemetery in the middle and laid out a twelve block by five block grid around it. Every resident got a quarter block and they built castle-like mansions in the middle of their quarter block.
Because, unlike the secretive French Quarter, you could see the trees and flowers around each mansion, the neighborhood is called the Garden District. They also thought to line the wide streets with shady live oaks that are green year round, therefore it's cooler during our hot days/ Think of it as a developed neighborhood that is older than the Civil War. 
The only business in the Garden District is stately Commander's Palace restaurant, therefore the neighborhood has little traffic and might be the most tranquil area in town. Many athletes, movie stars and celebrities in general have a residence here. A pleasant way to take our walking tour of the Garden District would be to take the Saint Charles streetcar up to Washington Avenue, where we meet every morning.
2800 St Charles Ave., New Orleans, LA 70115
On the corner of Washington Ave and St. Charles Ave.